Keelung Miaokow night market-Top 8 local cuisine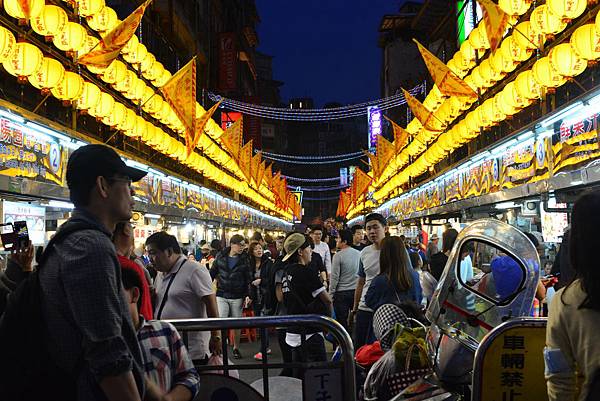 As far as I'm concerned,Miaokow Night Market is the No.1 night market for foreign turists for these reasons:
1.It's very internationalized for almost all the signs there are written in three languages:chinese/English/Japanese.
2.But it's not as standardized as Shilin night market which is totally made for foreign tourists.
So,Shilin is boring to locals like me while Miaolou is not boring at all.
3.Most important,its location is really convenient.just next to keelung train and bus staion.
Also,it's a popular stop for those who'd like to travel Jiufen,Pinxing and Yehliu because it is a place they might pass through.
Bear in mind that locals tend to spend 1.5 hour to 2.5 hours eating in night markets.
However,foreigners sometimes arrange unnecessarily long time for this.
Let's give all the popular cuisine in this night market a look.
1.Creamy crab (200NT)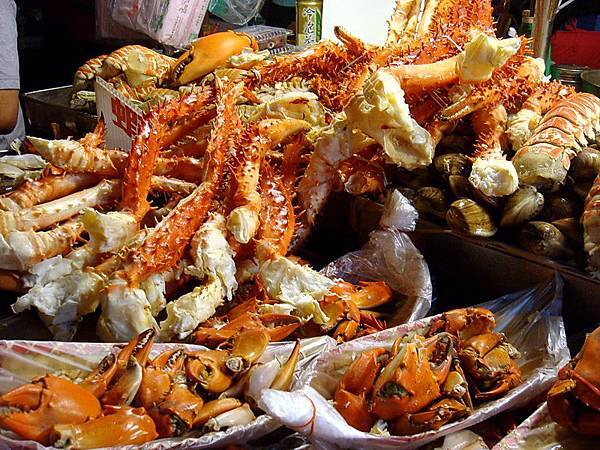 Miaohou night market is famous for its wide variety of seafood because it is located just by Keelung Harbor.
Creamy crab are everywhere in this night market,so does its small fried equivalent: one-bite crab .
But all the seafood here costs more than 150 NT,a little pricey for night market.
2.Sweet olive rice-flour dumpling (70NT)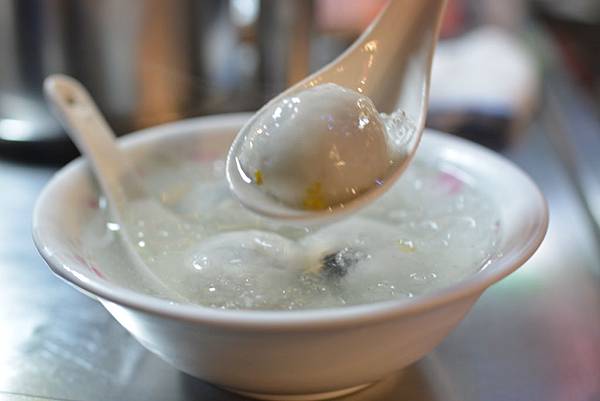 Though this name is god damn long,this dish was my favorite one for this night.
I didn't expect too much since sweet rice-flour dumpling is ordinary stuff to us but it cost 70NT for just five of them.Are you kidding?
But after one bite,I was so impressed. The rice-flour dumpling with sesame stuffing is hot,while the sweet olive – flavor soup is ice with some petal.
The flowers' aromas mixed with the sweetness of the rice-flour dumpling was undescribable!
Cocoa milk (20NT)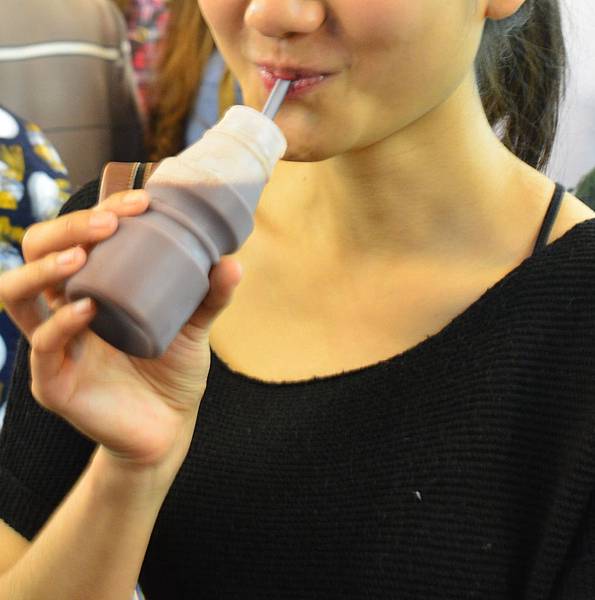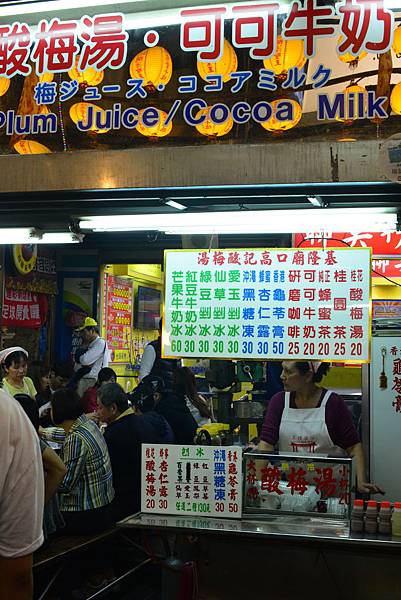 I tried the cocoa milk because it is recommended by lots of bloggers.
However,from one swig, both my friend and I think it's just the same as those sold in 7-11.
Taiwanese tempura (35NT)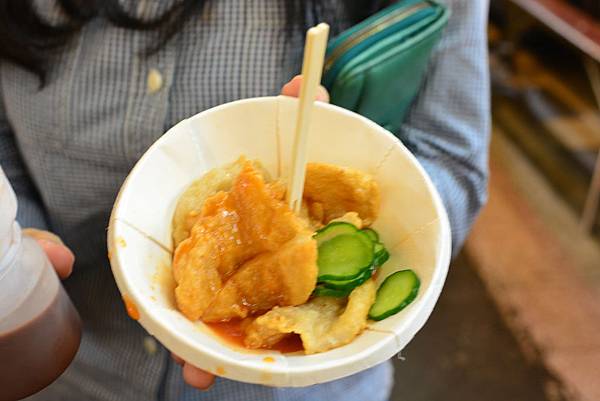 This dish is also highly-recommended by some bloggers.But…it shouldn't be.
Nutritious sandwich (60NT)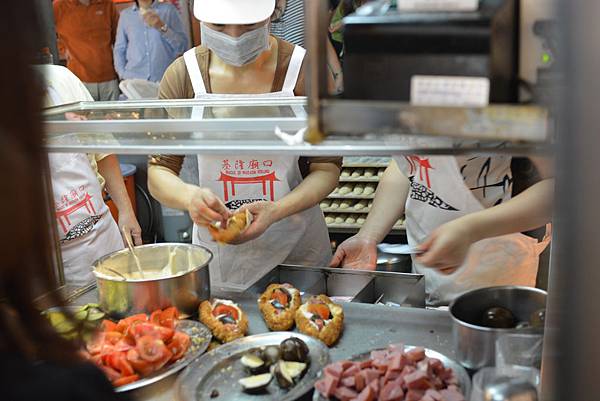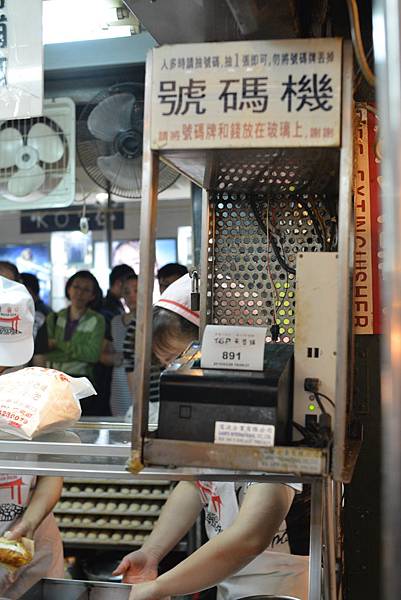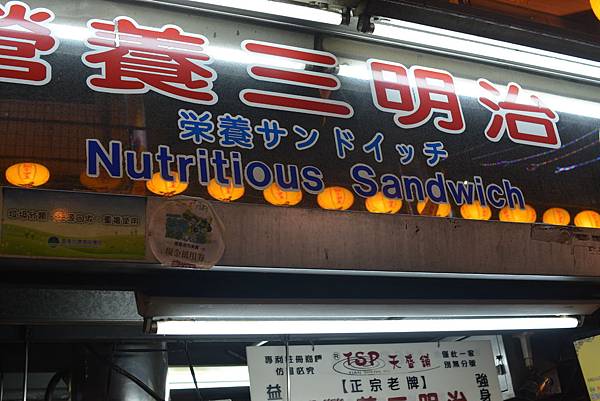 This dish is so popular here that you even have to take a number first and wait for more than 20 minutes.
The feature of this is the bun is fried,which is different from other sandwiches,and it is filled with mayonnaise.
The stuffing inside is normal,including eggs, cucumber and so on…too greasy for me.This is not just a Nutritious food,it's a rich food !!!
Pao-pao ice (foam ice) (45NT)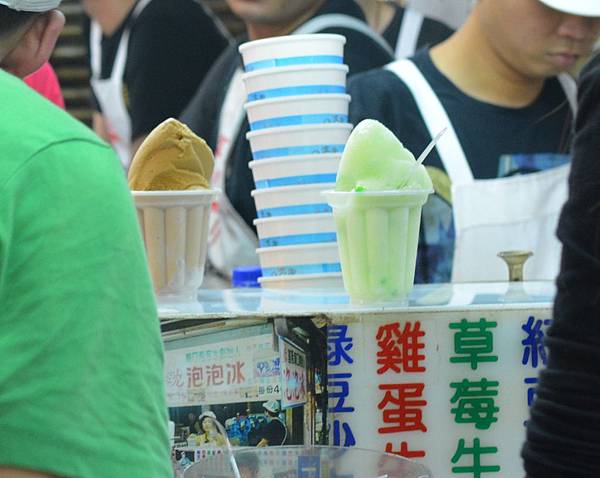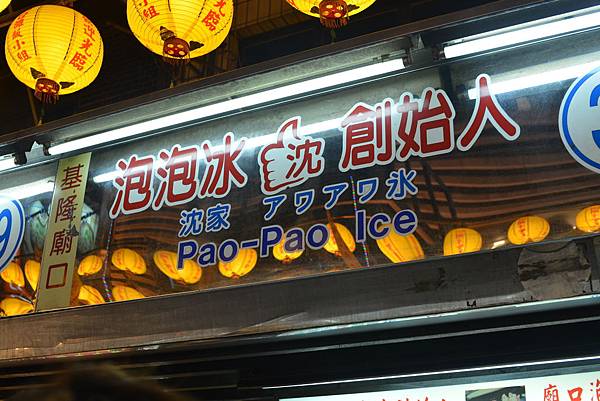 The pao-pao ice is listed on the top-5 features of this night market but it let me down too.
If you are a fan of super sweet and artificial food,this might suit you.
Afterwards,we dicided not to follow those phony reviews from other blogs.Instead,we should follow our own instinct.As expected,this is a good idea.
Aboriginal roast bread (60NT)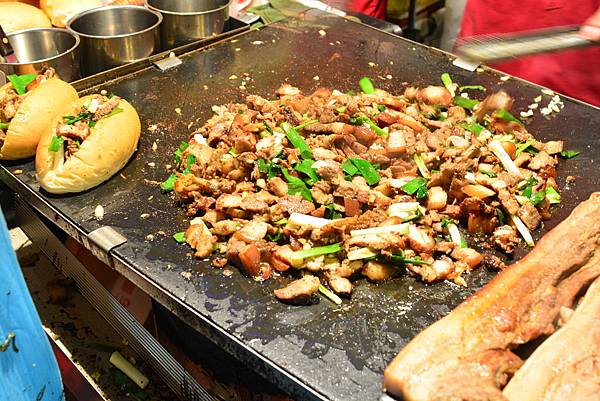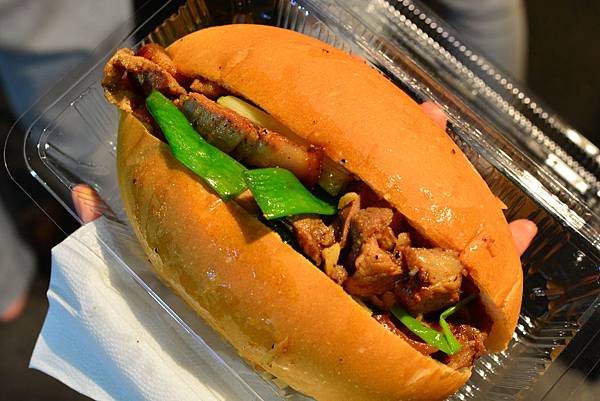 With a sign of totem,this vendor only offer Abriginal roast bread with bunful salty roast pork!
Which is recommended by nobody on the internet but it is one of the most satisfying food we ate that day.
Squid soup (45NT)and dried noodle (25NT)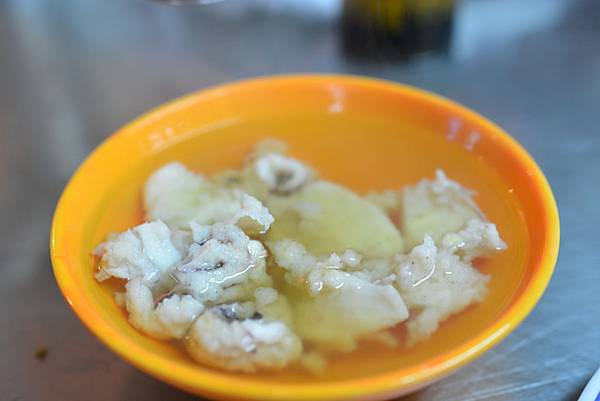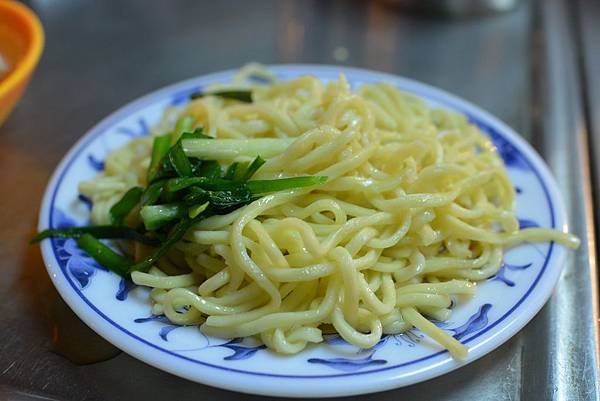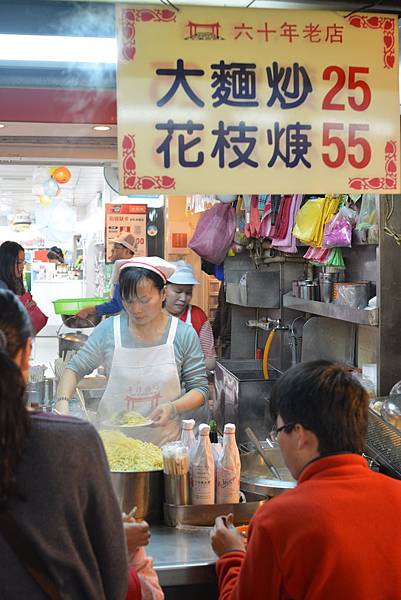 We went into this just because it was full of people even though the dishes look really plain.
Squid soup is totally transparent……it looks like water.
So does the dried noodle.
But they actually taste very amazing so this restaurant is rated as the most surprising one for the day.
Never judge a book by its cover!
Actually,the reason why the night market is called Miaokow (the word'Miaokow' translates to 'temple entrance'in Chinese)
is because it situated in front of a temple which are surrounded by restaurants as well.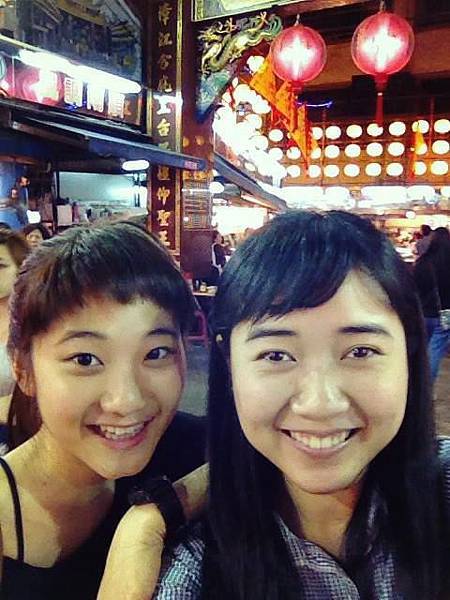 After the whole food tour,it's nice to walk along the harbor where you can take pictures,view the sea and boat.